Meet Mt. Sterling Chiropractor Dr. Robert Linton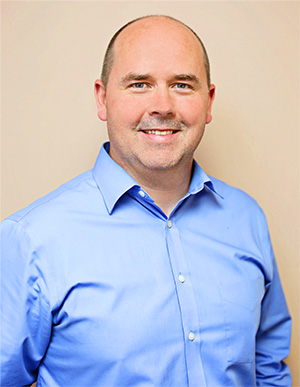 At 20 I was on my way to applying to medical school, in fact I was on a first name basis with the Dean of Pediatrics at Wright State University Medical School, which at that time was my obsession. I was interested pediatric neurology, because my sister passed away before the age of 3. While in college I developed a severe reflux condition. As a result I was tested with upper and lower GI and labs only to be told that I had to be on medication for the rest of my life. That is when divine intervention happened. I was doing what all "how to get in to medical school books" were saying, but most doctors offices were to busy to even call me back. Desperate to get into any office I decided to contact a chiropractor who helped my knee pain in high school. His name was Dr. Terry Jones, from Piqua, Ohio. He changed my life. He discussed diet and the nervous system and even brought me to my first chiropractic seminar in Lexington, KY. After my weekend in Lexington, I contacted the Pediatric Dean at Wright State and told him that I wanted to talk to the Dean of Chiropractic. Now, I realize why he laughed, but at that time I did not know doctors of chiropractic and medical doctors went to different schools. He told me to do my research....I did and decided that Chiropractic is what was the best choice for me. Maybe it is because of this early interest in medicine I have always had interest in connecting chiropractic and medicine. Both have value, both doctors want to help their patients.
I was raised in a blue collar household and earning a person's trust through hard work for them or their family is a trait I have due to this up bringing. As a result I have been committed to improving my own chiropractic clinical outcomes through reading ongoing research and continuing education on spinal injuries and recovery., as mom always said "be the best you that you can be". As a result I have learned enough to share my knowledge and have lectured at several conferences for professional associations of nurses, chiropractors, medical physicians, and attorneys.
My dedication for advancement and drive to continually to be better lead me to become a Fellow of the Academy of Chiropractic Orthopedists, a designation that distinguishes certified chiropractic orthopedists for clinical excellence and advanced training. Chiropractic orthopedists are doctors of chiropractic who specialize in the non-surgical branch of orthopedics. In other words, they don't just treat the spine, they treat the entire skeletal system including joints, muscles, tendons, ligaments, cartilage, and associated nerve structures. Chiropractic orthopedists have worked beyond standard chiropractic education requirements to achieve expertise consistent with an orthopedic specialist. After completing their degree of chiropractic, a chiropractic orthopedist must perform three years of rigorous post-graduate work and pass a board-certification process including both written and clinical examinations. As a chiropractic orthopedist, I use a broad skill set for diagnosing and treating musculoskeletal conditions. In addition to orthopedic and neurological testing, I frequently uses diagnostic laboratory testing to determine the source of patients' pain. Those tests may include x-rays performed at the office, referral for additional imaging, and as an Independent Chiropractic Examiner (which is a certification that required me to take the same test as a medical doctor would take) I use expert interpretation of previous laboratory results and patient records to locate objective causes of pain and injury, rather than just relying on symptom reporting.Treatment by a chiropractic orthopedist includes a range of non-surgical treatment approaches including traditional chiropractic manual techniques, exercise, soft tissue therapies, and more. I frequently coordinate with neurologists, orthopedists, surgeons, pain management specialists, primary care providers, and other health professionals to ensure patients receive the highest standard of care. At Linton Spine & Joint Chiropractic Center, my mission that our office is committed to helping patients achieve lasting pain relief while improving their overall health. We're located in Mt.Sterling, KY, but serve a broad community including Lexington, Winchester, Paris, Carlisle, Flemingsburg, Montgomery County, Menifee County, Powell County, Clark County, and Bath County. For effective pain relief, call Linton Spine & Joint Chiropractic Center today at (859) 499-1009.
---
Robert Linton DC, FACO, CCST, CCIC
107 Brandon Way, Mt. Sterling, KY 40353
Phone: 859-499-1009
Fax: 859-499-1016
rlintondc@msn.com
http://www.myspinecenter.info