Experienced Auto Injury Care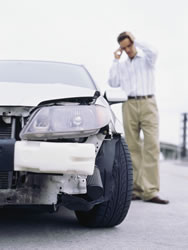 Dr. Robert Linton specializes in the diagnosis and treatment of auto injuries for patients in Mt. Sterling, KY.
With fifteen years of experience, Dr. Linton is frequently called upon by personal injury attorneys and other medical professionals for consultation on patient prognosis and diagnosis. He is skilled in using diagnostic imaging to establish clinical causality. As a certified Chiropractic Insurance Consultant, he often generates critical documentation for motor vehicle collision cases.
Chiropractic orthopedists like Dr. Linton specialize in the non-surgical branch of orthopedics, so he focuses on conservative approaches to patient recovery after an auto collision. At the same time, Dr. Linton realizes the benefit of a multidisciplinary approach to auto injury care. He routinely coordinates with surgeons, neurologists, orthopedists, physical therapists, and other providers.
As a Fellow of the Academy of Chiropractic Orthopedists, Dr. Linton is dedicated to continuing education and staying up-to-date on the latest scientific research related to the treatment of injuries after auto collisions. As a result he has a number of certifications that make him qualified to deliver competent auto injury care. Those certifications include Diplomate of Academy of Chiropractic Orthopedists (DACO); Chiropractic Insurance Consultant (CCIC); Motor Vehicle Crash Forensic Risk Analysis (MVC-FRA); Chiropractic Certification in Spinal Trauma(CCST); Whiplash and Brain Injury Traumatology Graduate; Certificaiton in Colossus; and Certification in AMA Guides to the Evaluation and Permanent Impairment. See our "Meet the Doctor" page for a full list of Dr. Linton's professional credentials.
What Auto Injuries Do We Treat?
Dr. Linton has experience working with a number auto injuries including but not limited to: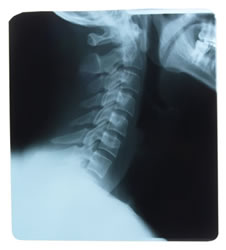 Whiplash Associated Disorders
Cervicogenic Headache
Cervical Spine and Ligament Injuries
Disc Herniation
Traumatic Brain Injury Diagnosis
Facet Joint Pain
Torn Rotator Cuff
Spinal Stenosis
Myofascial Pain Syndrome
Widespread, Chronic Pain
Lower Limb Injuries
Upper Limb Injuries
Shoulder Injuries and Pain
Cervical and Lumbar Radiculopathy
Knee and Hip Injuries
Back Pain After Auto Injury
Studies show that active treatments like chiropractic care and exercise rehabilitation can significantly improve symptoms in patients with whiplash and auto injuries. At Linton Spine and Joint Chiropractic Center, we're dedicated to providing effective relief of auto injuries for patients in Mt. Sterling, KY, Lexington, Winchester, Paris, Carlisle, Flemingsburg, Montgomery County, Menifee County, Powell County, Clark County, and Bath County. Call us for a consultation today at (859) 499-1009.